March 6th 2020, Thailand – Kasetsart University
[Guest Lecture] Digital Knowledge Sharing
On March, 6th 2020 we had an opportunity to share our knowledge on Digital Citizenship and Digital Marketing with fourth year students from the Faculty of Agro-Industry, Kasetsart University. Thank you to Dr. Aussama Soontrunnarudrungsri for having us as a guest lecturer. Alongside with us, we had Miss Chonthicha Sangpan, or Khun Pla, from Analytist to share about Big Data and Digital Footprint.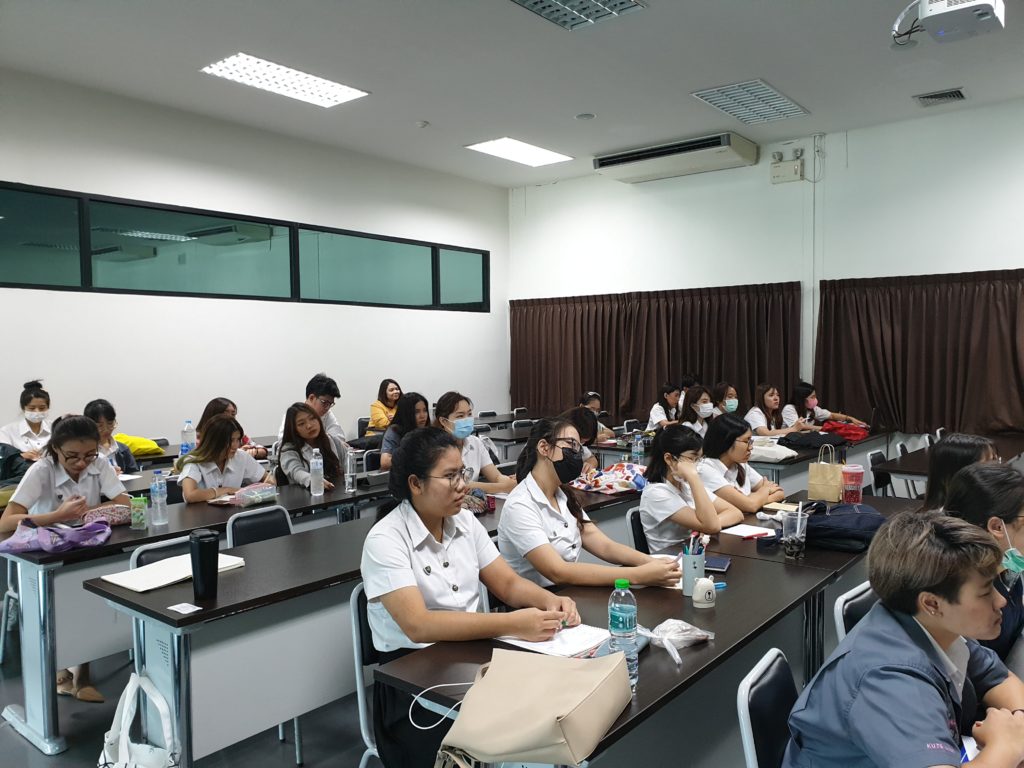 We started off with a little game with the students about which era of modern technology they grew up with, and continued with showing them how the internet became a part of our lives as today. Next, we shared some knowledge on data. How the data is collected and used by various platforms of online services. Before ending our first session – Digital Citizenship – we also discussed and shared some statistics about privacy versus personalized content. To be honest, even myself got the chills after knowing how my data is being used. Who wouldn't be?
Once everyone understands the basics about the internet, data, and the digital era – it's time to talk about Digital Marketing. In this session we pointed out the differences between the organic and paid way. Also how to take advantage of the data on the internet and use it in digital marketing for specific target groups to the best outcome.
And finally, handing over the stage to Khun Pla to share about the significance of data nowadays. Talking about how data affects people's lives and the world in the past 10 years, and what's to come in the future. Before ending with a little discussion on the PDPA (Personal Data Protection Act) enforcing in May 2020.
That's it for our Digital Knowledge Sharing by Enabler Space and Analytist for Agro-Industry students. Let's say goodbye with a warm group photo of this class. Hope that they enjoyed and had a great time in our sharing session as much as we did.
If you are interested in having us over to share a session like this for your class or team, just leave us a message and we will get back to you soon. And don't forget to subscribe to us to get the latest updates on tips, insights, and trends in the digital world.
Thank you so much for tuning in – this is Opt from Enabler Space. I hope you enjoyed the article and don't forget to also check our session on Data, AI & CRO at Thammasat University!