Our flexible digital services is customizable to your requirements.

Whether you are looking for a one stop service that does it all or looking for part-time specialists to help with one aspect or campaign of your marketing push - our enablers are here to help!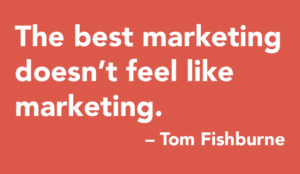 SEO - Search Engine Optimization
Versed in both local and international SEO - our team of specialists have helped clients with both on-site and off-site strategies. Our services range from technical audit and set-up of websites, tracking your competitors to see what they're up to, optimizing contents to be search engine friendly and much more.

Whether you need consultation to guide your team in the right direction or actual man-power to optimize site speed and apply schema markups - our digital enablers are here to help. Visit our SEO service page (link to SEO) to learn more about what it's all about.
Digital Advertising
From campaign setup to optimization - our Enablers are at your service. We offer flexible ads budget - so no more fuss about last minute changes in your advertising channels. You can also choose to run all campaigns from your own ad account - so you know exactly how much you've spent on Google, Facebook, LinkedIn, Youtube, Instagram, etc. Get the full rundown of channels and what online advertisement is all about here.
Content Marketing
Anyone can write content but not everyone knows how to optimize content to rank organically. Since we understand that "Content is King" - our copywriters ensure thorough keyword research before writing any contents to assure incorporation of highly searched terms. Working closely with our graphics team - our articles, infographics and videos are crafted to be personalized for your target audience. Let us help with your copywriting and translation needs.
Web Analytics
Depending on your industry and desired outcomes - you will want to look at different website signals to measure your KPIs. Let us help you define, track and measure your outcomes. We can also provide a peek of what your competitors are doing and give insights on how to increase your traffic, leads and sales.

Our analysts are also certified trainers who will get you to understand the digital jargons (ie. Bounce Rate, CTA, CPL, CPA, ROAS, etc.) See what you can achieve with our analytic services
Email Marketing
Craft your mailer to personally connect with your target audience. We are at the cross-roads between privacy and personalization and our team recognizes that. We highly recommend sifting through your list or lists of subscribers before blasting out any newsletter. You may be surprised how much of an impact can that make on your open rate and click rates. Learn more about getting your mailers to click with your audience.
Social Media Marketing
Arguably a channel with the highest traffic potential for any business. Many social media pages are becoming the online store front for large and small companies alike. Our Social Media Crew has worked closely with multiple branding team and will ensure compliance with your brand guidelines. Let us help refresh your store-front with exciting activities and updates. View our service details.
Social Media Marketing
Endorse your products with the ideal influencer. We help select not just any famous or well-known social media stars but also chooses influencers who can best represent your products and services. Learn more about how you can strategically choose influencers to boost your business.

Conversion Rate Optimization
Experiment with different versions of your content! Getting traffic to your website or social media pages is just the first step. Now it's time to get those visitors to perform a certain action. With tracking and analytical tools like Hotjar and Yandex Metrica - you can perform A/B and multi-variant tests to see if different versions of your websites perform differently. Optimize your CTAs and improve conversion rates.